The South East Asian Games are the Olympics of Asia, and in 2011 Palembang, Indonesia was the host city. The opening ceremonies for any large-scale games event is always a lavish and over the top production and this time was no exception.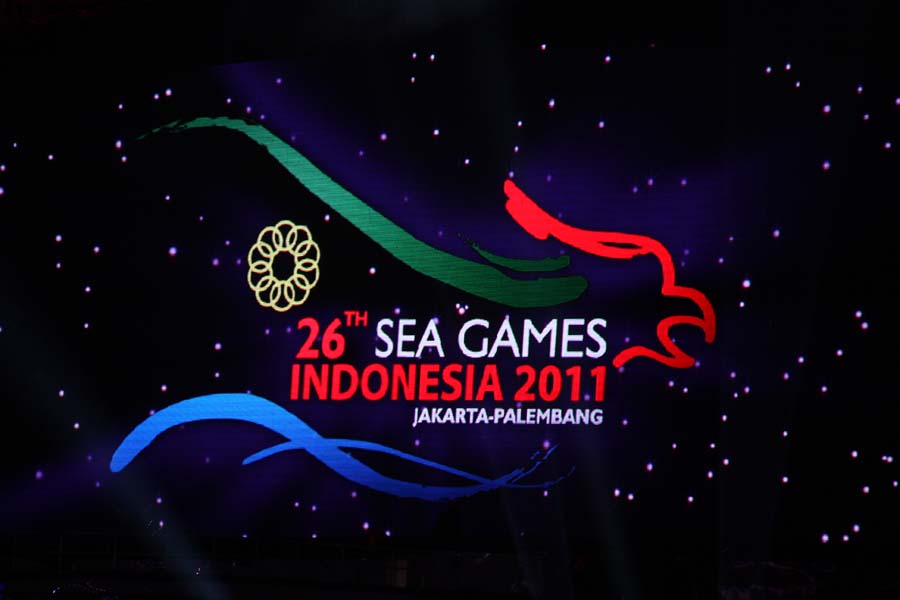 The director of the opening ceremonies wanted to fly their countries first Olympic gold medal winning athlete, Susi Susanti from one end of the stadium to the other where she was to throw a flaming spear into an 80' high cauldron and ignite the flame for the games. No tall order!
There were a few challenges to this director's artistic vision, not the least of which was the fact that this event was taking place in a huge open air stadium. This meant that there was no overhead rigging to attach to of course. Danger Boy was called on to propose a solution for this massive fly gag so our technical director, Tom Comet, flew over to Indonesia to take a look at the stadium and see how we could solve this rigging dilema.
The solution we came up with was to park two huge crawler cranes outside the building at each end of the stadium and suspend a horizontal cable track over the entire length of the field.  When this cable track was tensioned it would provide the horizontal rigging that our trolley would run along. Two computer controlled high speed winches were placed at the end of this highline track. One to provide horizontal movement and the other the performer's vertical lift.  A series of cues were written to take into account the sag in the overhead cable track so that when the performer flew from one end of the stadium to the other she flew flat horizontally straight as opposed to following the slight sag in the line.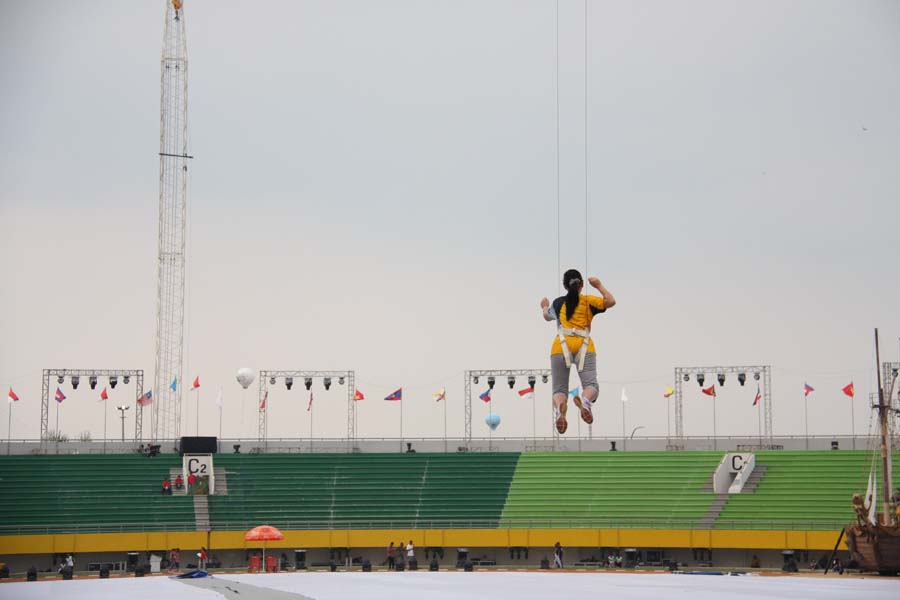 After a week of hard rigging work and rehearsal in the 40C+ degree heat the system was in place and worked perfectly. Millions watched as Susi magically flew from one end of the stadium to the other and lit the flaming cauldron with her spear.