In September of 2016 DangerBoy was very pleased to once again work with our performance partner Circus Orange in order to assist them in staging a custom, vertical wall dance performance on the side of a building as part of the SuperCrawl festival in Hamilton, Ontario.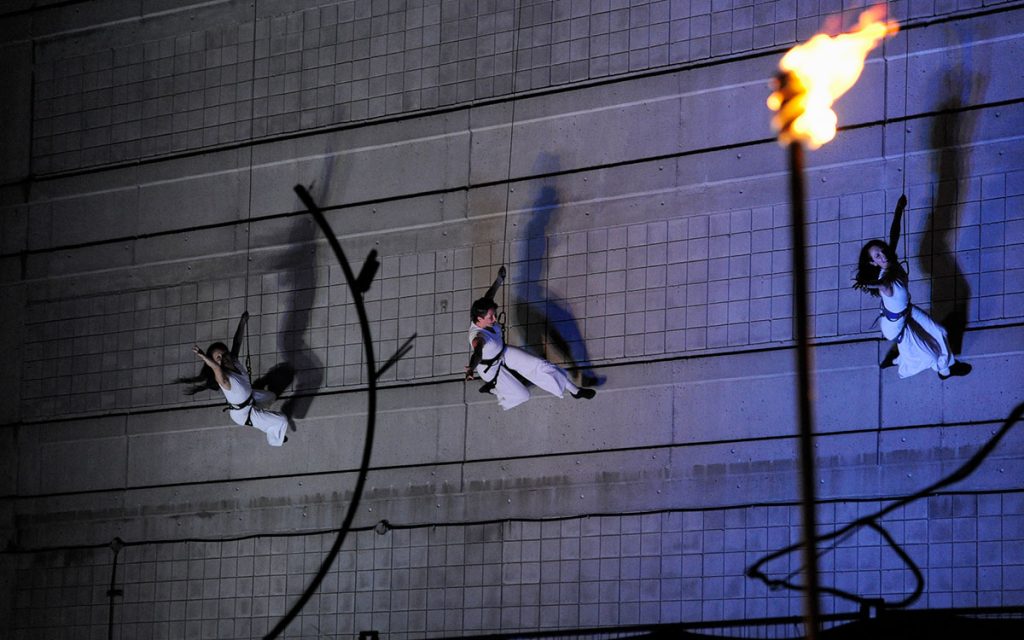 What is a "vertical wall dance performance" you ask? Well, imaging taking a flat stage and turning it 90° so that it now stands straight up and down (think wall, side of building etc.). Now attach eight performers to an intricate dynamic rigging system that redirects back down to our four VisualACT high-speed, computer controlled winches. Voila – Wall Dance!
The team first rehearsed the show and worked out the choreography on the ground before adding in the vertical element. Next, for a week we rehearsed at our facility on a custom built wall structure designed to simulate the actual venue, or, to be more precise, the side of the venue After that we moved the whole system to the performance site in downtown Hamilton and re rigged it on the building where the performance was to take place. At that site we rehearsed for another week and really fine-tuned the show and the choreography. Eighty or so precise cues were written, costumes, music, pyro and effects were layered on and then came the big night. How did the show go? Well, the team blew the audience away with something they have never seen before and everyone had an amazing time. Thanks SuperCrawl for staging this amazing event and for trusting us to play on the side of your building.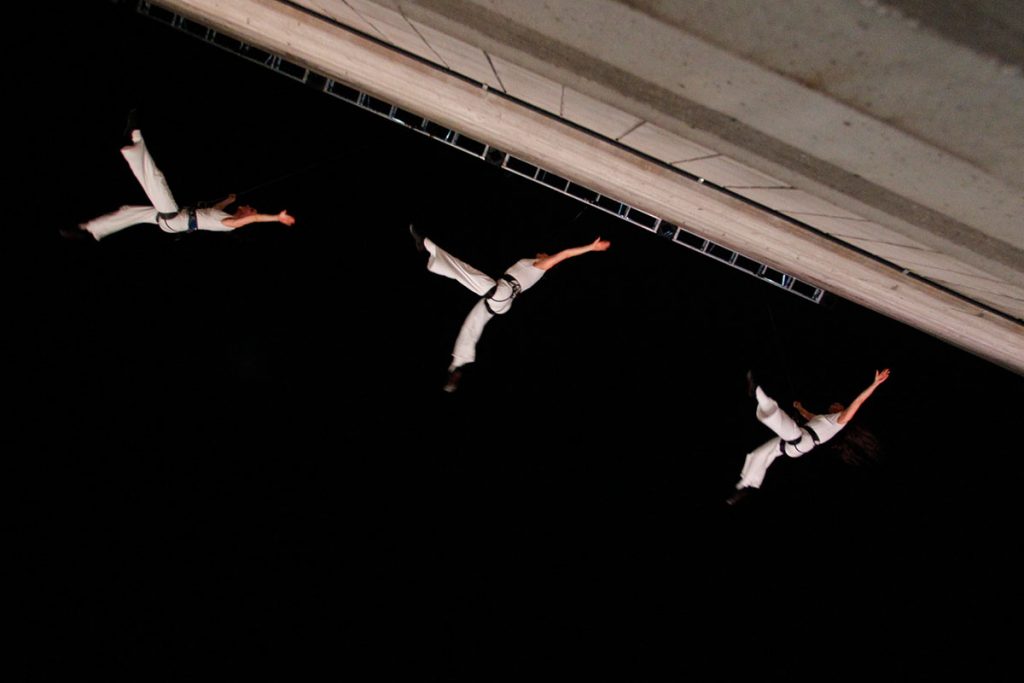 This was the debut of our new VisualACT high-speed winch system and we were very pleased with the results. This time around the show was staged on a six storey building. Next time we are looking for something a little taller. Anyone have any 60 storey buildings that you would like to see turned into a vertical canvas?