In early 2012 we had the fantastic opportunity to create all the pyrotechnic special effects for the Johnny Reid "Fire It Up" tour across Canada. There were 30 dates on this tour and it traveled right from Victoria BC to St. John's Newfoundland.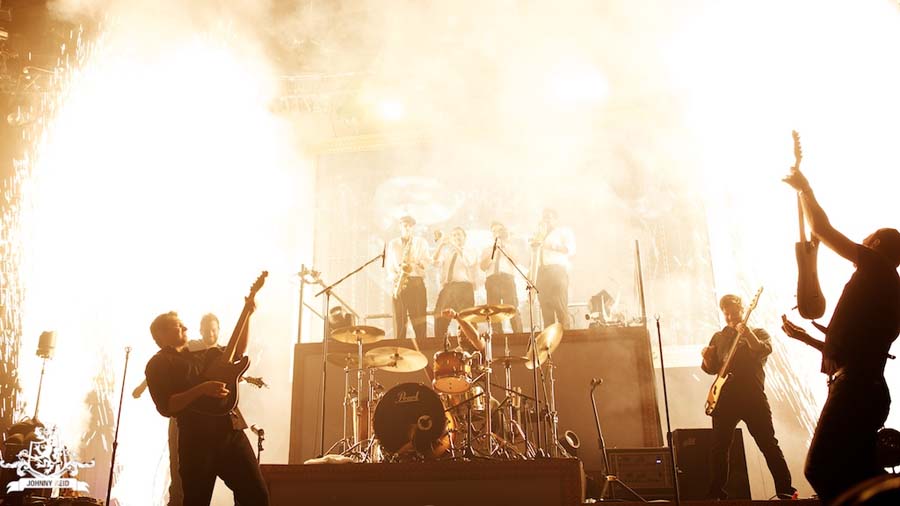 The logistics required for a touring show such as this are complex particularly from a pyro perspective. To stay within the Transport Canada regulations for transporting dangerous goods we had to drop ship our pyro product every 3-4 days. This was a very tight schedule for our supplier and our shipper, and an aspect of the show that our office administration had to diligently watch.
Our lead technician on this show was Patrick "Paddy" Murphy who did a excellent job night after night. Lucky for us Paddy is a huge country music fan and Johnny Reid was already one of his favorite artists. Paddy knew all the songs by heart so cue timing was not a problem.
Johnny Reid and his entire team were a real treat to work with and he put on a terrific show night after night. If you ever get a chance to see his show we highly recommend it.